We worked with 23 Ríos to help transform their business into a circular model, while integrating as many Sustainable Development Goals (SDG) as possible across their value chain.



We focused on social purposes (diversity, gender equality, regional culture promotion) and environmental purposes (sustainable design, water cycle and efficiency, reuse of waste, reducing carbon footprint and designing a new vegan and vegetarian menu, among others).
We collaborated with local professionals in water impact assessment and tributaries management, reducing 50% water consumption in the production process and lowering from 10.5L to 5.5L of water per each litre of beer produced. The goal is to use 2.5L in 2025.
We reused 100% of the bagasse or spent grain (byproduct obtained after mashing and filtration process) by transforming it into cattle feed and raw material to produce pizza and pretzel, that are later offered in the brewery's bar. Also, the liquid obtained from the pressing is used as a supplement added to irrigation water.
The Beer Industry is still a business mostly led by men. To break the infamous glass ceiling, 23 Ríos invested in female talent for managerial positions. Their Master Brewer, Chef, CEO and Bar Manager are women with spotless reputations and track records. Their contribution to the brand's image, reputation, awards and value is unquestionable.
Food and packaging directly impact on the company's C02 emissions. That is why we changed the menu, adding vegetarian, vegan and gluten free dishes and reducing meat options. Glass was replaced by recycled aluminum, which also has an infinite lifespan but the recycle process requires less energy. It also blocks light, thus extending the product's expiration date. And it's more resistant and cost effective than glass, so it's cheaper in the long run.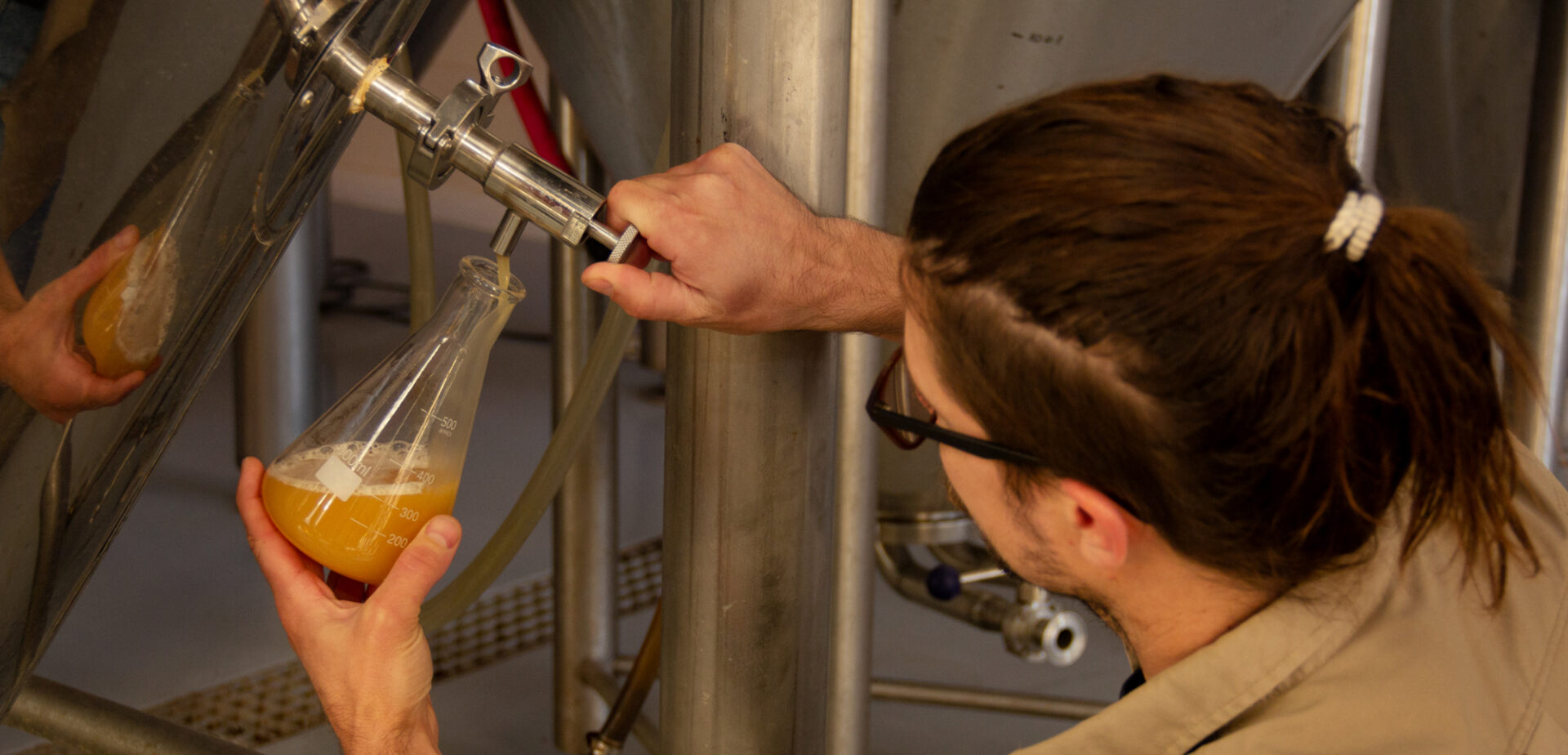 23 Ríos was born hoping to impact the environment as little as possible. That is the main reason why they used biodegradable and recycled materials when they built the place. Brewery, office and bar were entirely built with recycled containers, chipboard and other recycled material. Stencil technique was used for decoration and signs.

We currently keep measuring and reducing the brewery's social and environmental impact, and already began the process to obtain B Corp certification, complying with Sistema B protocols in Latin America.