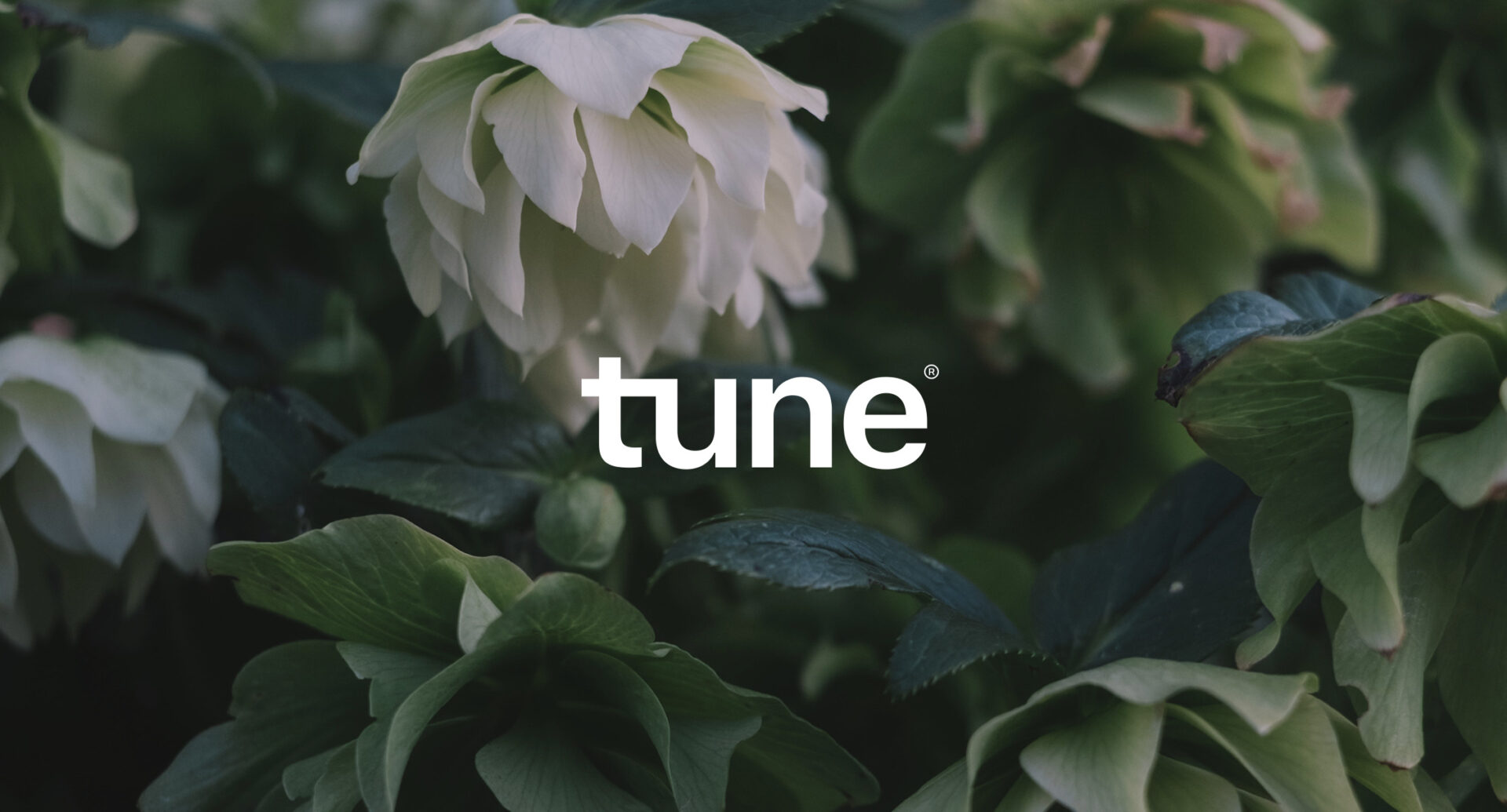 Tune offers a Test Kit that's capable of checking for multiple markers of health ­­—hydration levels, as well as levels of hormones and antibodies such as cortisol, testosterone, alpha-amylase, Immunoglobulin A, and Immunoglobulin G —, which are useful indicators of multiple different aspects of well-being, including depression, anxiety, sleep, longevity and the activity of your immune system.


Tune combines this information with wellness quizzes to provide a measure of well-being that's much more accurate and objective than traditional methods. The program supports weekly coach check-ins and wellness recommendations based on how you're doing.
This program is incredibly useful for people going through the IVF process, as data-based support for therapists and patients, and for enterprises focusing on creating healthy work environments.
We worked closely with the tune's team to develop its naming, and visual identity and deploy it across its packaging and communication pieces, website, and social media.
Tuning is the process of adjusting the pitch of one or many tones from musical instruments so they produce the correct sounds when played. Tune is also a pleasing succession of musical tones, a melody.

As in music, each of us carries a melody inside. That melody is the result of the harmony between our minds and bodies; the more aligned and in balance we are, the more beautiful our own music can be and therefore, our life.

Tune helps us get to know ourselves, understand how our mind works, and provides us with tools to manage our inner balance and live a fuller and happier life.
Colors have an enormous impact on us psychologically, emotionally, and even physically. While red shades tend to trigger our stress response, making us more anxious, lighter shades like blue or green calm us down.

Green symbolizes nature and is one of the most soothing and comforting colors. It attracts harmonious thoughts that can diffuse anxiety and help us stay calm and refreshed. The coziness of a soft green it's been associated with stress relief in numerous studies.

Tune shapes come from music notation, a vast field of experimentation for composers and music theorists.

Starting from the basis of two pentagrams but making them endless circles. Melodies are represented by sound waves. At first sight, these shapes transmit organic movements, a sense of balance, and aliveness.