Felicidad is full of people with many concerns, some of which we share in this weekly section of posts.
Chacho Puebla, Felicidad Cofounder and Creative Director, recommends:
A BOOK
Fun Home,
Alison Bechdel
It's a graphic novel. I loved it. Very much for literature lovers. It has very good pacing plus it touches on lots and lots of interesting topics like father-daughter relationships, homosexuality, feminism, dreams, life, reality…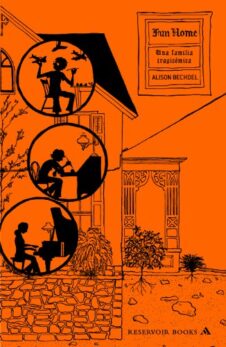 The Android monkey
I had Android for using the Fairphone for about 3 years and suffered
A SERIES
World of tomorrow,
Don Hertzfeld
A series of 3 animated chapters about the future of humanity, where humans are just clones of people who inhabited the earth.
CUGGL' is a Japanese brand that trolled GUCCI by making a clothing brand that looked like the Italian one. They got sued, but lost. Let's go CUGGL!
AN ALBUM
Luna llena,
Natos & Waor
II'm listening to a lot of Spanish trap/rap, this is what I can't get out of my head these days. I rescue a couple. "Cura de Humildad" I love it.