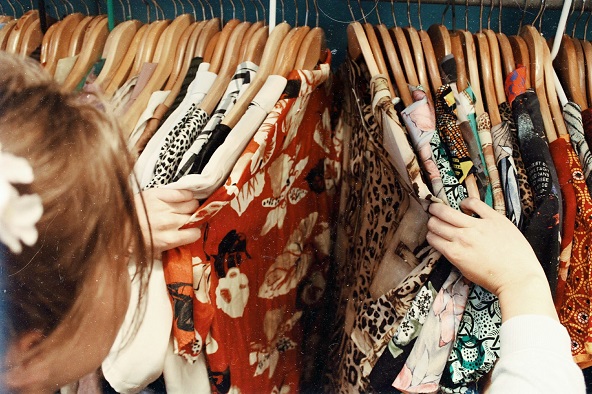 Gestures are no longer enough; fast fashion is challenged to act urgently to comply with international sustainability commitments and, at the same time, not lose its market share. But where does it stand? Here are 6 links so that you can make your own diagnosis.
– Sustainability is a commitment to the future and survival for brands in a market that has changed its mentality.
 
– Companies need to be encouraged, not just punished, to make their products sustainable.
 
– 80% of the impacts of a garment can be prevented at the design stage.
 
– Some major retailers have begun to take important steps in sustainability in the last year to avoid losing the trust of their customers.
 
Brands that plan around the long term, and the sustainability issues that assuredly are not going away, are more likely to reap the benefits even if they suffer some short-term pain. As to the future of a business model that depends on more people buying more things more cheaply, that's a bigger problem and one that extends beyond fast fashion. 
Sourced from Bloomberg, World Bank, OBR, gov.uk
Sheng Lu, an associate professor of fashion and apparel studies at the University of Delaware, says Shein is an example of "the popularity of cheap products." But he also sees signs that sustainable shopping is gaining traction, including the boom in resale (which Shein has also jumped on). "We need patience," Lu says. "We need to create an environment that can really encourage companies, not just punish them, to do more to make their products sustainable."
Lucy Siegle hit the nail when she said, "Fast fashion is not free. Someone somewhere is paying." The global fast fashion industry is headed towards 'fast' destruction of both environment and people. With 20-40 kgs of clothing being discarded every year by a single person, the world will turn into a dumpster not very far in the future. It's time we switch to slow and sustainable fashion before the 'trends' cost us too much!
Scaled textile recycling would not only reduce CO2 emissions by four million tons but would also create a profitable industry with some 15,000 jobs in Europe and a potential market of between six and eight billion euros in sales, with possible annual returns of 20% to 25% for the recycling industry.
Read report "Scaling textile recycling in Europe: turning waste into value"
According to ThredUp's 10th annual resale report, the global secondhand apparel market will grow 127% by 2026 – that's three times faster than the global apparel market overall. And the U.S. secondhand market will more than double by 2026, reaching $82 billion.
"El 80% de los impactos de una prenda se pueden prevenir en la fase de diseño. Desde la elección de materiales de bajo impacto, la utilización de técnicas de patronaje zero waste [residuos cero] o asegurar la durabilidad, todas estas elecciones que se pueden tomar en la primera fase del desarrollo de una colección son clave a la hora de asegurar su circularidad y minimizar su huella". 
And if you don't know where to continue: here we are!